Kalimera!
Welcome to Magda and Marek's virtual, Cretan space. We would like you to find it warm, sunny, colorful, interesting and tasty. Like on Crete.
Since 1997 we had spent almost every holiday on Crete to wander, explore, taste, meet people. In the end of 2018 we gave up our corporate jobs and moved to a small mountain village in the south of the island.  Now HERE is our home.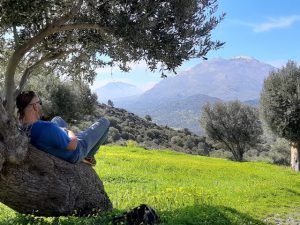 our passion: cretan walks
Walking has always been our passion. Since we moved to Crete, it has also become our way of life. By creating a fanpage on FB, a website, and finally a tourist company called CRETE YOUR LIFE (licence no 1041E70000298201) we have taken up a big challenge and at the same time a commitment to our clients, which we express best in the mission of our project.
our mission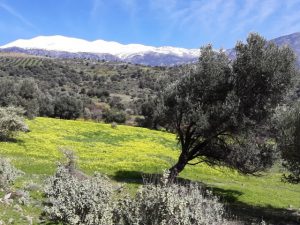 We mainly want to:
1. Show and promote the south of island through Cretan walks
2. Provide knowledge about history, traditions and way of life on Crete
3. Support local people by eating at their taverns, promoting traditional products, cooperation with cretan family businesses
4. Take care of our clients' safety providing them with tailor-made offers and all necessary information as well as caring of them during walks
5. Protect natural environment in Crete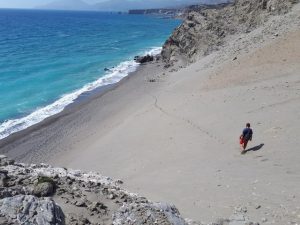 We do not want to become a large company employing dozens of people, using mass means of transport and offering standard tourist products (a set of several same trips for everyone). We serve small groups of tourists, whom we approach individually. We adjust the routes of our Cretan walks to specific clientst and our offer varies depending on the season, weather conditions and new routes that we are discovering all the time.

Crete has become an inseparable part of our lives. We love this place and we want to spread our passion – in accordance with the name of our company – CRETE YOUR LIFE!
our cretan walks, our stories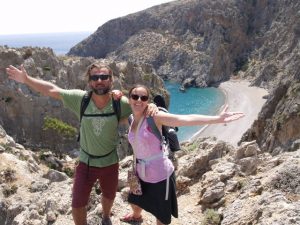 In Offer you will find our Cretan walks and all information concerning difficulty level and duration time. We shall be glad to answer all you questions and doubts. Please contact us.